Last Updated: 11/6/2014

We would love for you to sign our guestbook!

The Bluegrass Martins sisters are featured in the HER Magazine from Jefferson City, Missouri Its a magazine that features women in business etc.!  Thanks to Shelley & Ashton for giving us the feature and the awesome work they do! Also to Keith Borgmeyer for the amazing photos! You can view the magazine at:
http://hermagazinemidmo.com/
Or if you live in Jefferson City or the surrounding area pick up a hard copy of the magazine!

The Bluegrass Martins are proud and honored to announce they are the

SPBGMA's Midwest 2014 -

Instrumental Band of the Year

Vocal Group of the Year

Entertaining Band of the Year

Jeana Martin Faris is the 2014

Fiddle Performer of the Year & Female Vocalist of the Year

Dale Martin  is the 2014  Guitar Performer of the Year

Larita Martin is the 2014 Dobro Performer of the Year

Janice Martin is the 2014 Banjo Performer of the Year

Check out the photo page for Photos!

"We want to thank all of our wonderful fans/friends and bluegrass family for all your love and support from the very beginning of our music journey! We love and cherish each and every one of you!

We love traditional bluegrass music and are going to continue to preserve and promote the music we love!"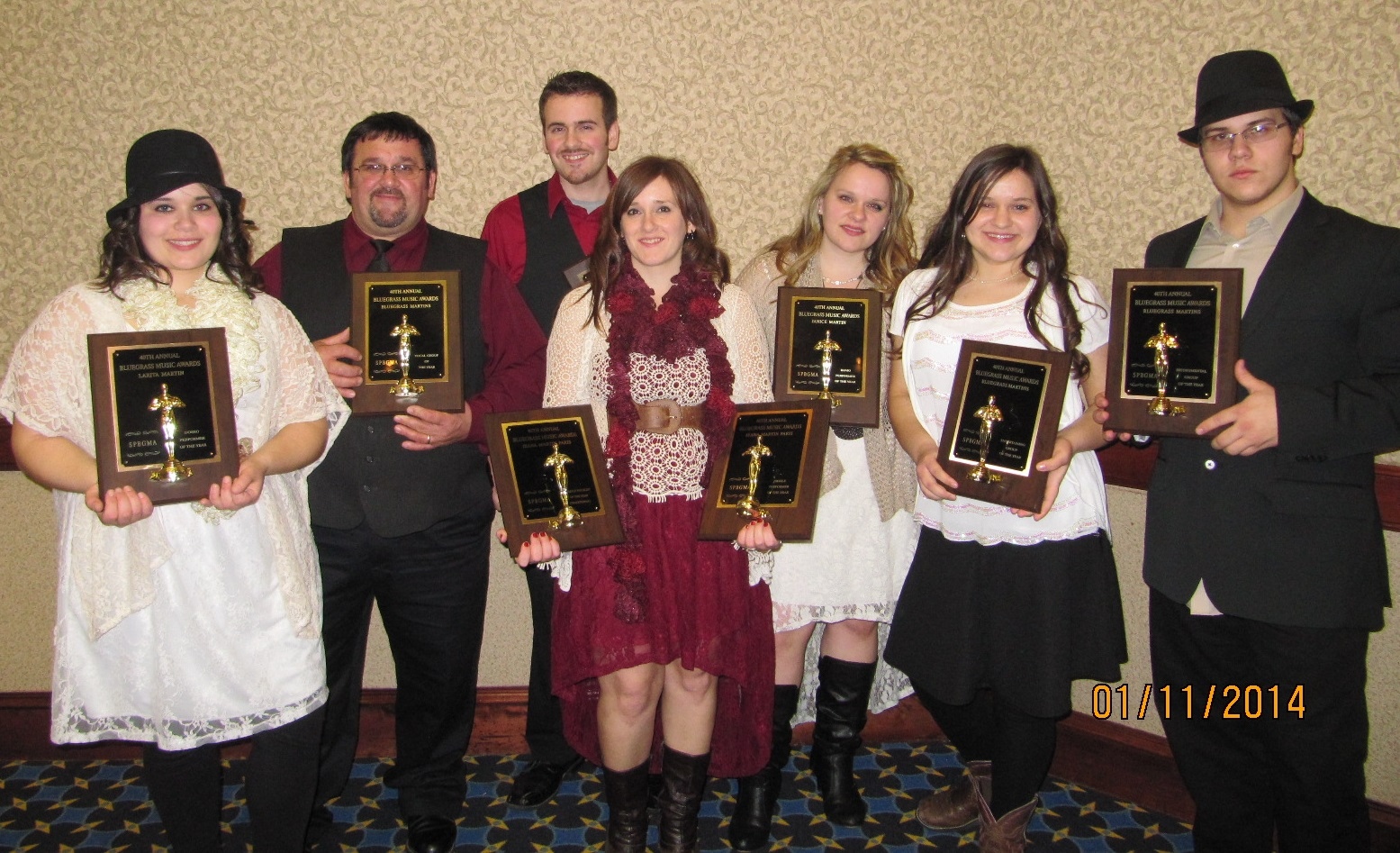 We have new shows being added to our schedule for 2015, so check out our schedule page to see if we are coming to a town near you!

Thank you to everyone who came to our shows this year and supported us.

Don't forget about our final show for 2014, in Eldon, MO on Sunday, November 9th!